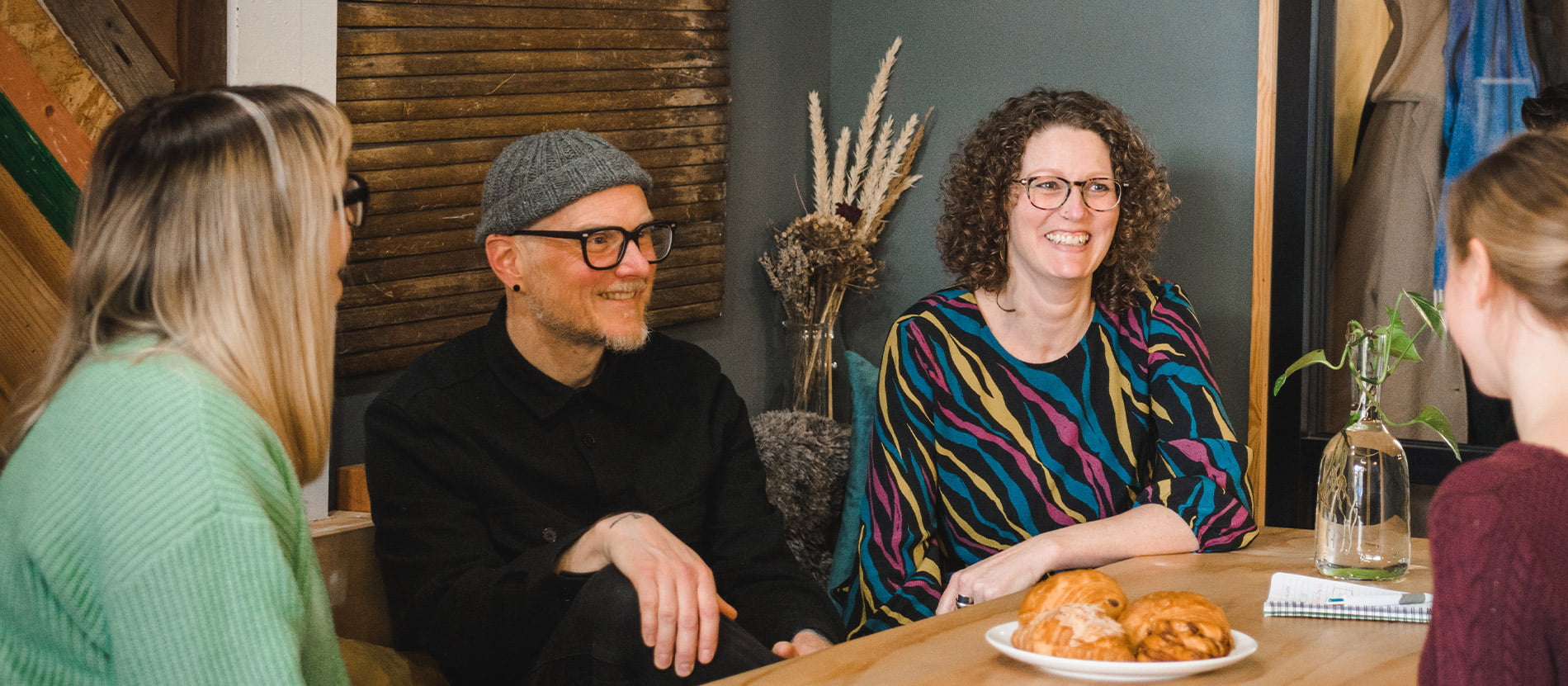 Workplace and Community Wellbeing Training
Courses and workshops for organisations
Group Workshops and Courses
If you're an organisation or community looking for lively interactive psychology-based training for mental health and wellbeing, get in touch!
I design and facilitate stand-alone workshops or multi-session courses for groups of adults, in person and online.
To get started, let's meet to figure out what's needed. Then I'll tailor a programme to your group and facilitate it face-to-face or via Zoom.
With 25 years' experience as an educator, in classrooms, universities, online and in the outdoors, I'm good at creating dynamic and engaging learning experiences that are developmental, thought-provoking and uplifting.
Sessions are designed to give plenty of opportunities to really connect in a warm, relaxed atmosphere. We keep things fresh and engaging by mixing up mini break-out groups for discussions and activities.
Clients have said…
Kat
I honestly can't emphasise enough how transformative and wonderful this course was…. A brave, open and constructive space"
Clare
The course material was fresh and engaging…. The experience was memorable, fun and life enhancing"
Anja
I'm on my second course with the Good Life School and I love everything they do. Lorna's a great facilitator of fruitful discussions, unexpected insights, and inner transformation"
Interested?
Talk to Lorna about your group's needs
---
Workshop Examples
Multicultural
Interculturally experienced
Trauma
Trauma-informed practice
LGBTQ+
Inclusive and affirming
Neurodiversity
Championing difference
Social justice
Committed to equity